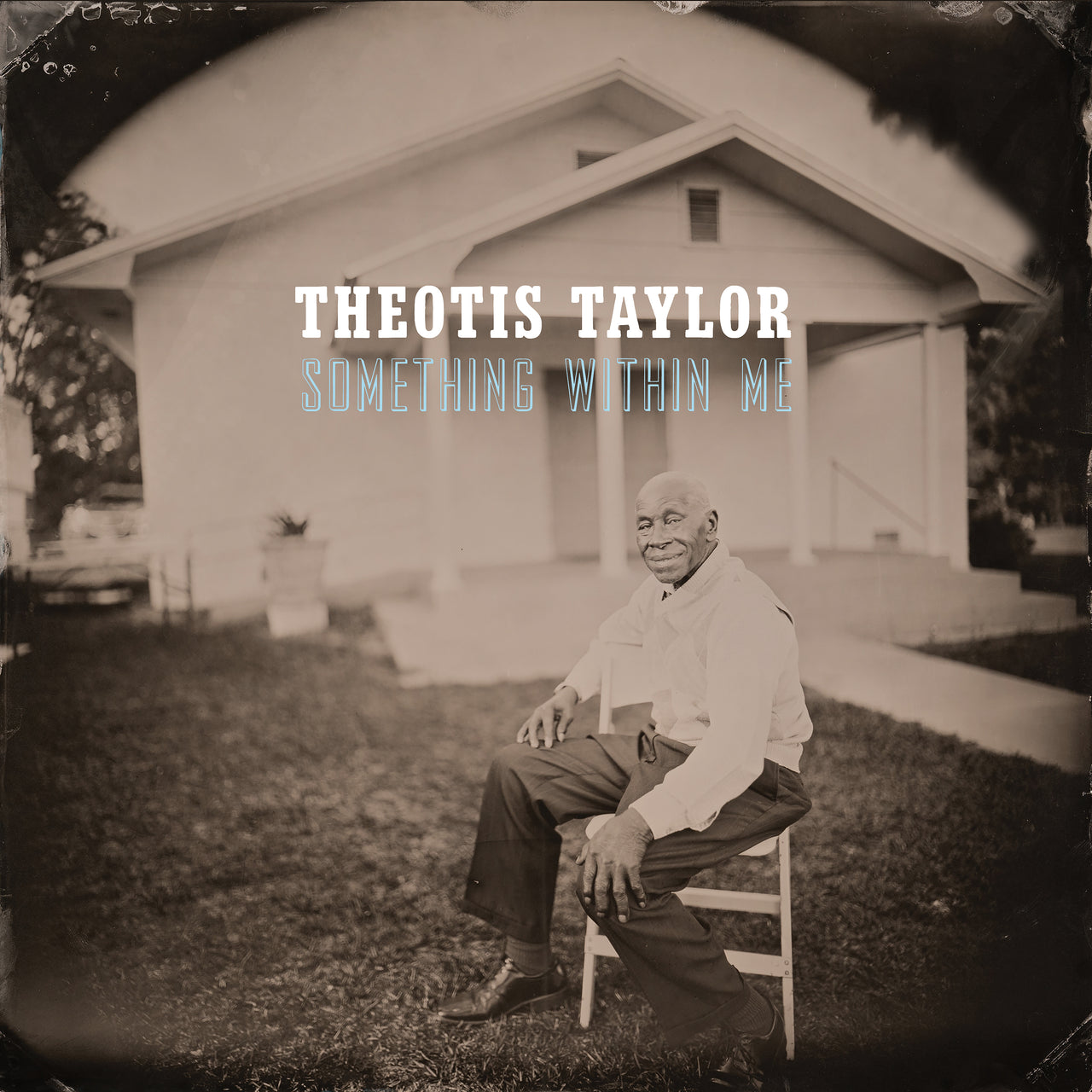 Tracklist:
1. Appreciation
2. Fly Away To Be At Rest
3. Thank You Jesus
4. Tides of Life
5. God's Unchanging Hand
6. Steal Away
7. Something Within Me
8. Little Wooden Church
9. Stand By Me
10. Our Father
Theotis Taylor's new album, Something Within Me, will be the first time the world has heard a full length album from this legendary Georgian gospel singer and pianist. Something Within Me features newly discovered music of Theotis' voice and piano that was recorded in 1979 alongside new studio accompaniment from Jimbo Mathus (Squirrel Nut Zippers), WIll Sexton (Amy LaVere), Liz Brasher, and more. Led by producer Bruce Watson and recorded at Delta-Sonic Sound in Memphis, the album captures the ethereal nature of Theotis' unique style. The NY Times had this to say about his 1990 performance at Carnegie Hall: "Mr. Taylor, a pianist from Georgia, had a light touch on the piano that guided his harmonies from impressionistic clouds of sound to boogie-woogie figures. He sang in falsetto, floating blues-tinged melodies that had people in the audience shouting encouragement or murmuring in admiration."
When Tim Duffy, founder of the nonprofit Music Maker Relief Foundation heard about Theotis Taylor from folklorist George Mitchell he immediately headed down to Fitzgerald, GA to meet Theotis. A friendship was forged and led to getting the original master tape of a long lost album of Theotis'. Big Legal Mess owner Bruce Watson had previously released two of Theotis' songs as part of his Pitch Gusman Records Story compilation, and he jumped at the chance to do a full length album.
Real music! Beautiful, uplifting music! This would've been lost in time forever, had it not been for the real people, who really took great care to re-recorded it, because they wanted the world to hear what love is like when love makes music!
 - 
Taj Mahal
"Brother Theotis Taylor's music has become one of the most invigorating parts of my day. His energy, his unbridled spirit and his signature touch on the piano combine to create an entirely singular sound that resonates my body from head to toe."
 - 
Phil Cook (Hiss Golden Messenger, Megafaun)
Theotis spent most of his life as a custodian, turpentine harvester, farm worker, and as the first black foreman of the City of Miami's Parks and Recreation Department. Theotis played gospel music all his life and garnered recognition in the 1990s for his appearances at Carnegie Hall's Folk Masters Series "There's 12 Gates to the City": Black Gospel Styles, the Apollo Theatre, and at the NAACP's 90th Convention. Now in his 90s, Taylor preaches but is unable to play due to a tremble in his arm from many years of hard labor. He will still sing for his congregation if he can find a good person to handle the music. The right spirit can only come from the right person. "You've got to be anointed to do it right," Taylor believes. "Anointed. It's got to come from above."